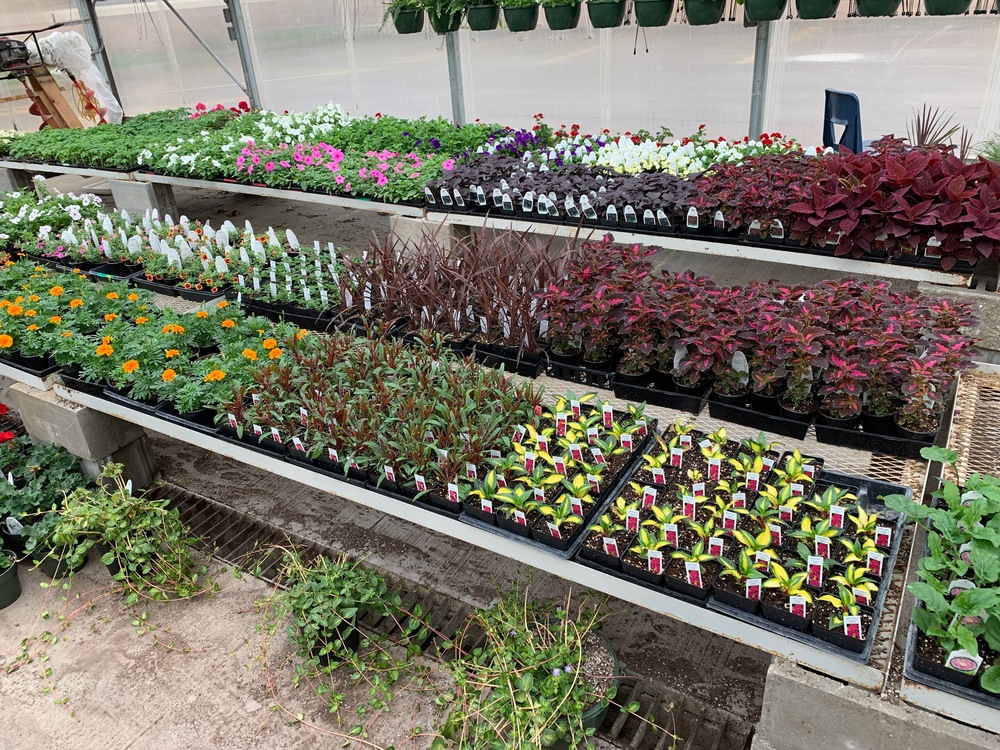 FFA To Open Greenhouse For Annual Plant Sale
Eric Small
Wednesday, April 24, 2019
The Wapello FFA will open the doors of their student run greenhouse today to kick off their annual plant sale. The students have been working hard to give customers a nice selection of bedding plants for their gardens and yards this year!
The greenhouse will operate under the following hours for April and May in 2019:
April 24-26 3:30-6:00 PM
April 27- Closed for Prom
May 1-3 3:30-6:00 PM
May 4 8:00 AM-Noon
May 8-10 3:30-6:00 PM
May 11 8:00 AM-Noon
May 15-16 3:30-6:00 PM
Don't have a green thumb or the time to plant? Drop off your pots and we will take care of it for you for the cost of plants and a soil fee!