First grade made Jitter Juice. It's magic and it's yummy. It makes the butterflies fly away, right out of our tummies. The bubbles in this silly juice help us not to worry.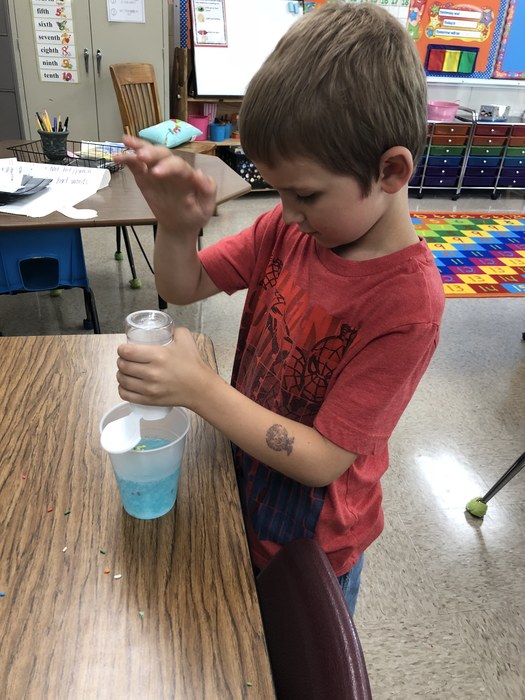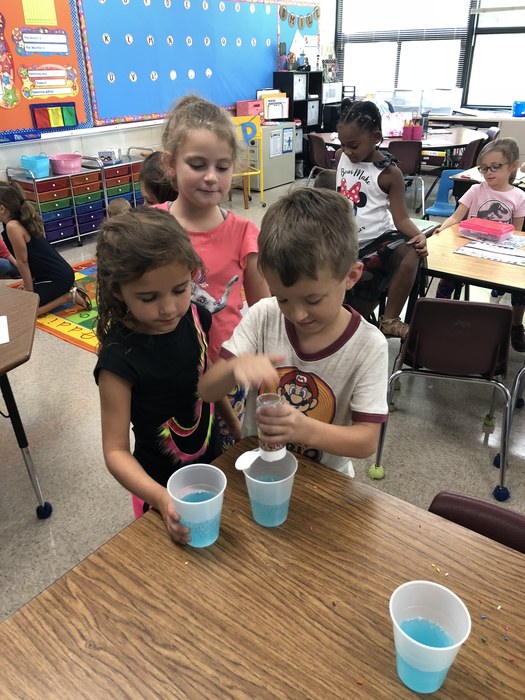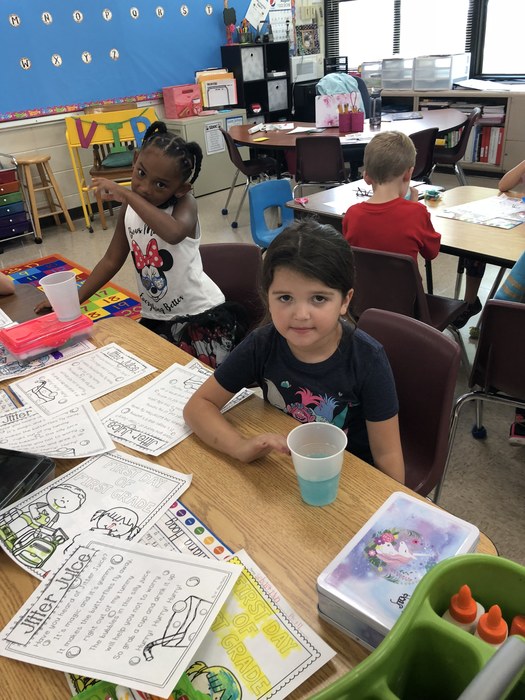 Tonight's varsity football game at L-M will BEGIN AT 6:00. This is an effort to avoid inclement weather.

Wapello Elementary School Staff and Students kick off the 18-19 school year with their Tribe Pride Assembly and doing the TRIBE Cheer.
https://youtu.be/EHc7fQ9hyYk
#wearewapello #tribepride

Wapello Elementary was awarded a grant in the spring of 2018 to replace an old drinking fountain with a new fountain that is equipped with a bottle filling station. This grant was provided through Delta Dental of Iowa and is intended to help students Rethink Your Drink and choose water over drinks containing high amounts of sugar. The Wapello Community School District would like to thank Delta Dental of Iowa for selecting Wapello Elementary as a recipient of this grant. The fountain was installed on Thursday and will be a great addition to Wapello Elementary.
Anyone else think they could be twins?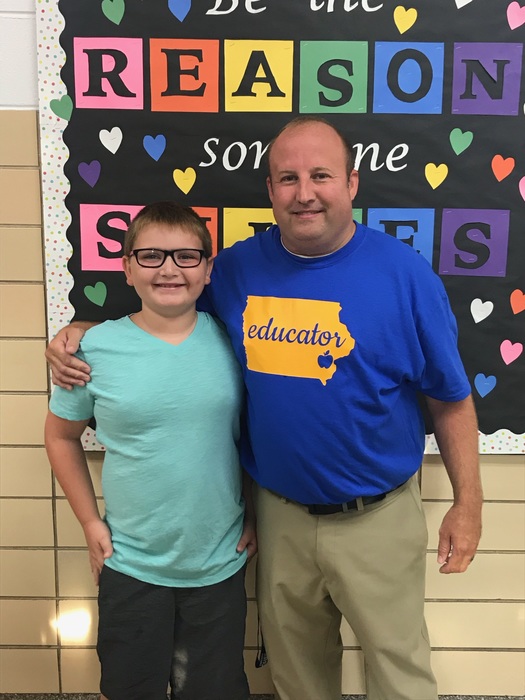 Wapello Jr/Sr High held their back to school PBIS activity which included a tractor race. Check out the video by following this link:
https://youtu.be/eLXyYZW5g10

Round two...even Mr. Bohlen gets in on the action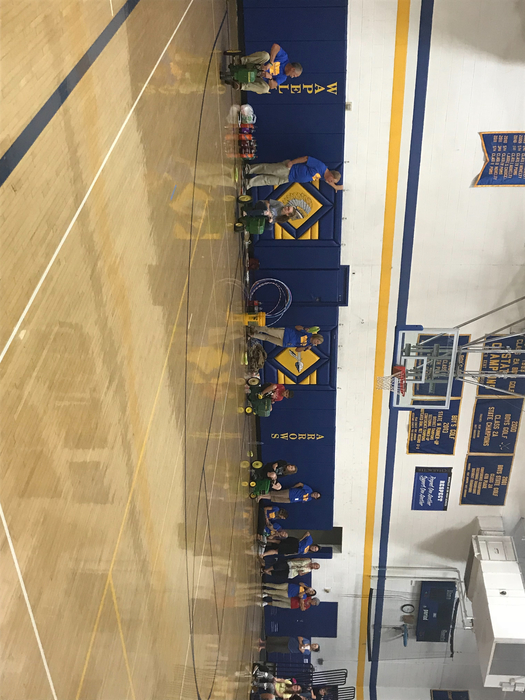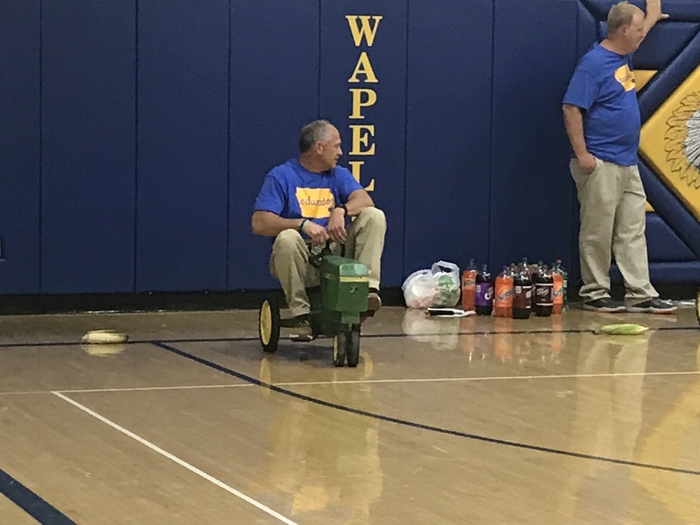 "Farm-living is the life for me!!"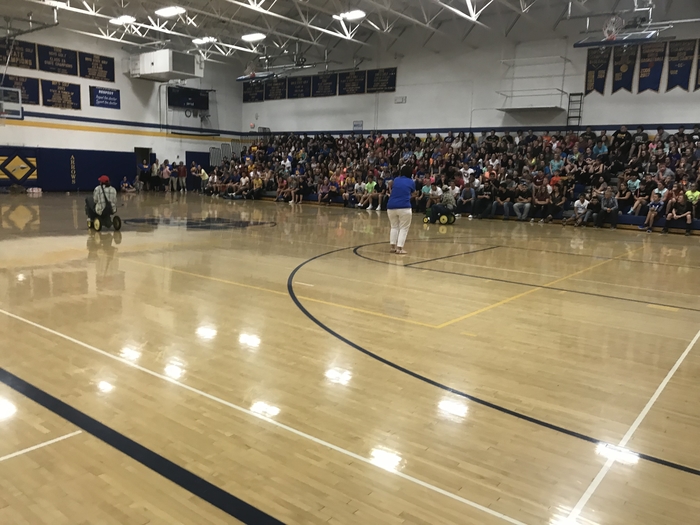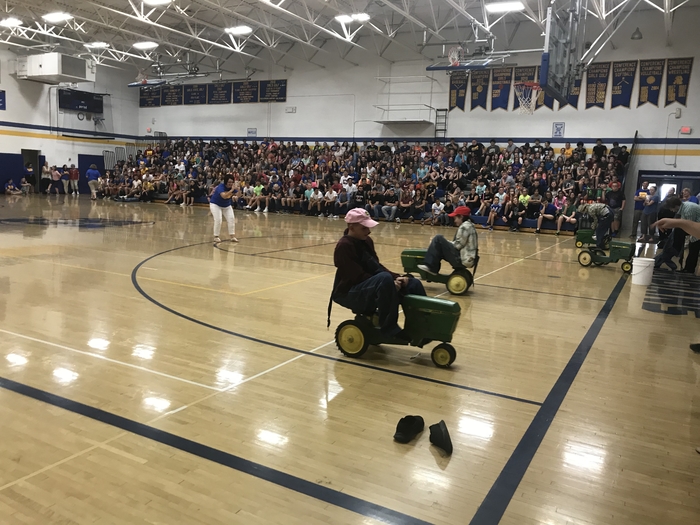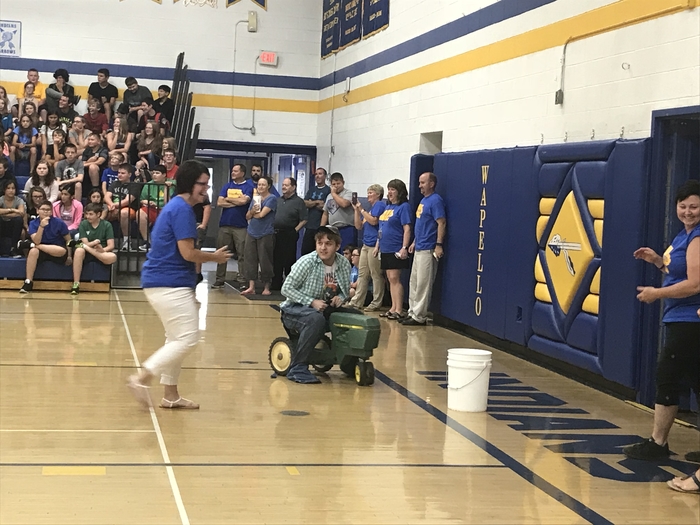 Wapello Elementary PBIS will be selling tattoos for $1.00 at 8:00 am on the following dates: Friday, August 31; Friday, September 14; and Friday, September 28. Let's show our TRIBE Pride and support our football team!

Tate "wobbles" encouragement to his classmates at PBIS Games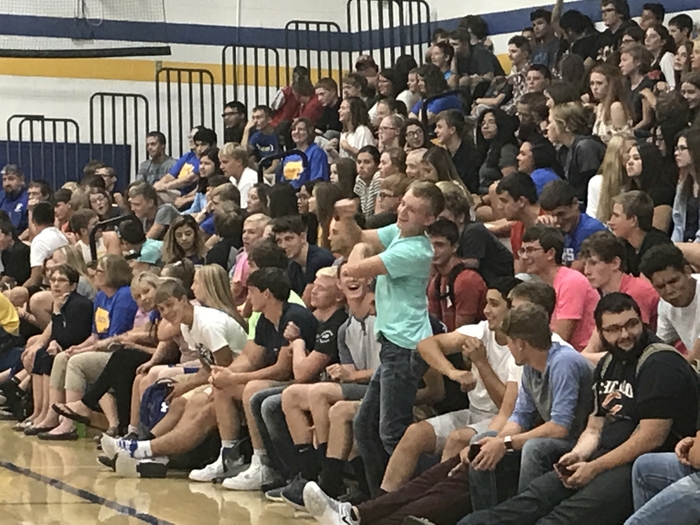 Ring toss at WCSD...hit three for a prize!
Getting ready for some PBIS activities for the first day!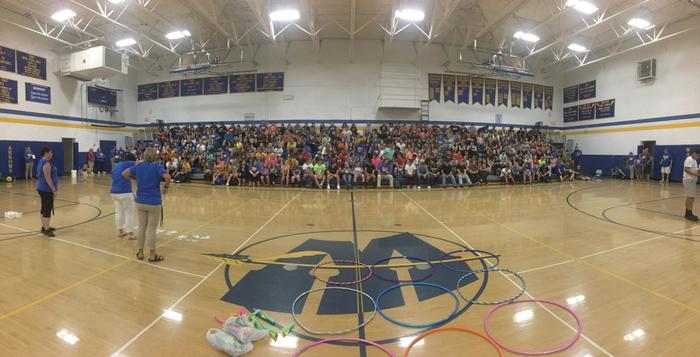 Looks like lots of singers in the MS Choir this year!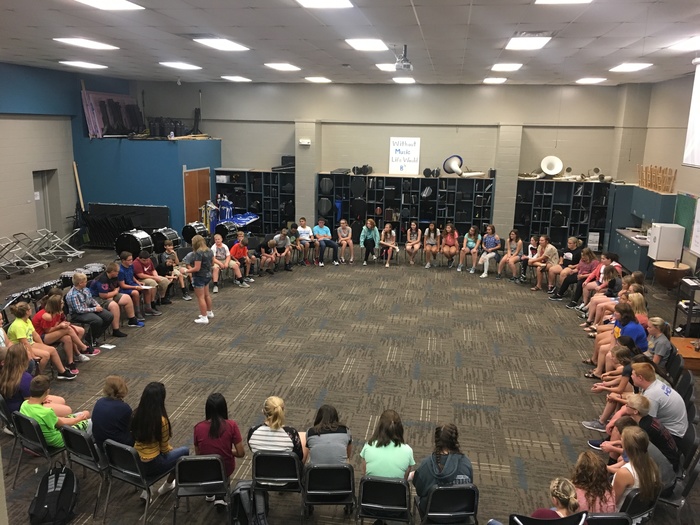 First day of school pics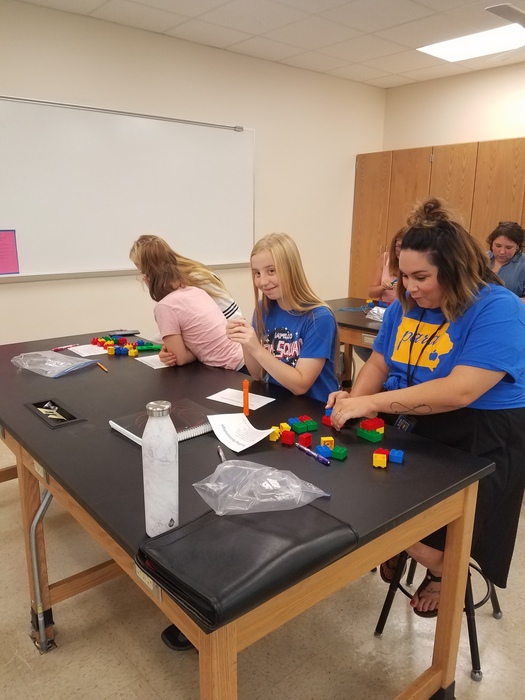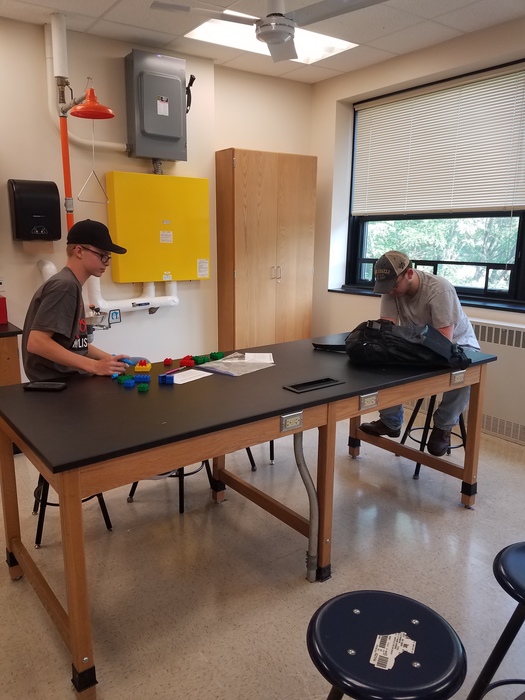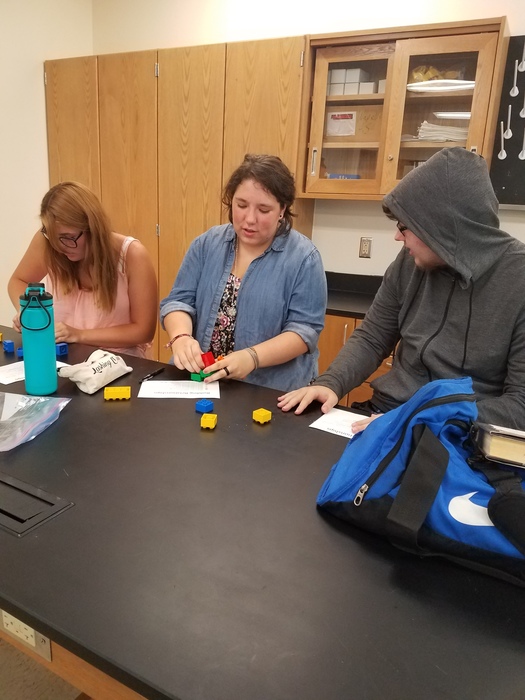 Students once again fill the halls of Wapello JR/SR High School. The 18-19 school year is underway! #wearewapello #wapellotribepride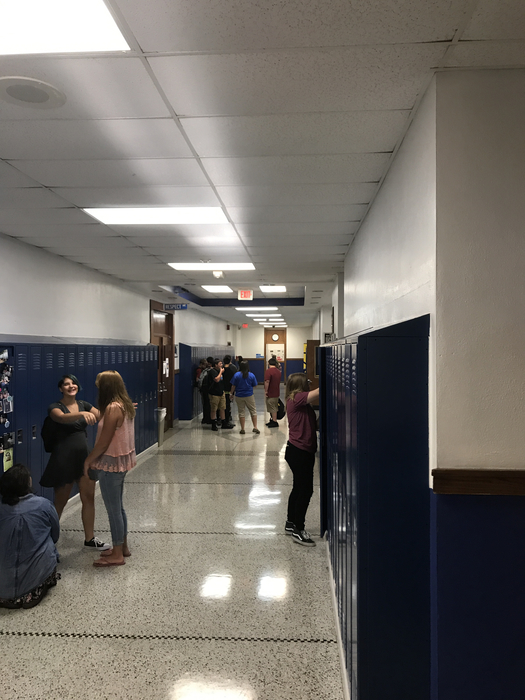 The school year has begun! Superintendent Mike Peterson greeted students as they made their way to the first day of classes at Wapello Elementary. #wearewapello #wapellotribepride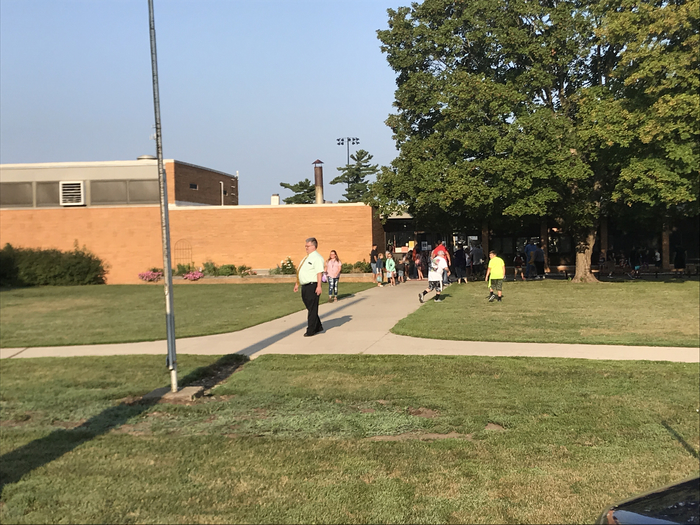 Wapello's own William Dunham was selected as one of the 52 semifinalists for the Harbor Freight Tools for Schools 2018 Prize for Teaching Excellence. Mr. Dunham is one of the top 9% of teachers to advance to the next round. Over $1 Million in prizes will be awarded. Three first-place winners will be awarded $100,000, with $70,000 going to the high school's skilled trades program and $30,000 to the individual teacher. Fifteen second-place winners will be awarded $50,000, with $35,000 going to the program and $15,000 to the teacher. The announcement of the winners will take place on November 15, 2018. #tribepride #wearewapello

Junior High Volleyball Practice will begin on Thursday, August 23, 2018. Practice will be held in the practice gym from 3:30 p.m until 4:45 p.m. All paperwork and a current physical must be turned in to the coaches in order to participate in practice.

In case you haven't heard, Wapello Community School has unveiled a new mobile app and redesigned website. We invite you to take a look and hope that you find the mobile app helpful, and the redesigned website informative and easy to navigate. The app can be found on the Google Play Store as well as the Apple App Store by searching for Wapello CSD. The redesigned website can be found by visiting
www.wapellocsd.org
#wearewapello#tribepride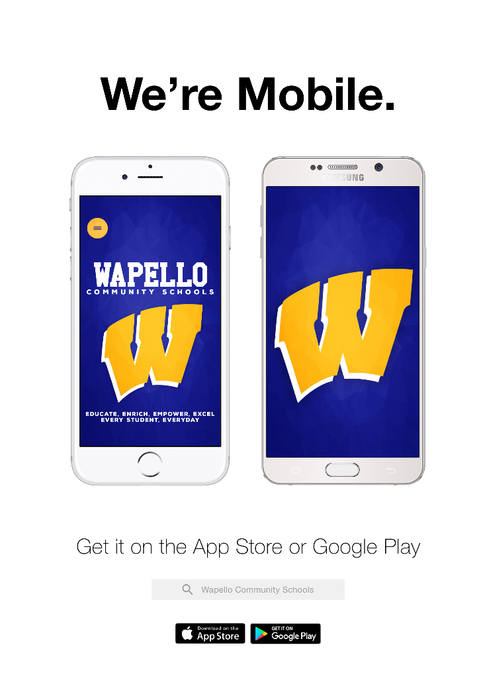 The JH football meeting will take place tonight at 7:15, following 7th grade orientation.